Introduction
The establishment of FGS College for Boys is a relief for those who are in pursuit of knowledge, in true spirit, under academic discipline. First-rate teaching is the prominent feature of FGS College. The staff comprises of a team of expert educationalists, who have achieved the highest recognition in their areas of specialization. They provide moral nourishment to their students and sharpen their intellectual caliber. Teachers pursue learning not as rote learning but as an invigorating process. FGS College provides many such activities apart from the traditional welcome and farewell functions. Students enjoy debating contests, talent shows, dramas, quiz programs, sports fixtures, and study and recreational tours.
Ample opportunities are provided to students to explore and excel in their fields of interest. In the fields of Science, Computer and Commerce, FGS Colleges are second to none. All classrooms are air-conditioned. Great importance is attached to academic discipline, intellectual growth and personality development. FGS Colleges offer a panorama of co-curricular activities to hone the skills of their students, necessary for their career success.
The Colleges have impressive libraries, which possess a variety of textbooks, journals and encyclopedias that provide a wealth of knowledge to students. FGS College for Boys is affiliated with Board of Intermediate and Secondary Education Faisalabad.
Message from Head of Campus
FGS strives to support and develop enthusiastic students and instill in them a love of learning to help them reach their potential, both socially and academically, and to embrace and adapt to a changing world. We produce high quality outcomes for our students, with literacy and numeracy the focal points of the well-rounded education FGS provides for, and prides itself upon.
Our aim has, and continues, to focus on developing character with a strong sense of self-understanding and a passion for sustained learning, ultimately becoming valued members of the global community. We are committed to helping all children reach the highest possible standards in all that they experience at FGS. The importance of partnership between home, school and community is highly encouraged as we believe this helps to create a family atmosphere. Our success is a great tribute to the efforts of our staff, pupils and their families.
Since the FGS website is an important communication tool for us, I invite our students and parents to follow our activities through the website. I hope that it will also allow other visitors of the webpage to receive information about the unique academic opportunities provided by FGS.
Message from Coordinator Boys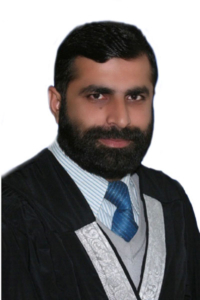 FGS College was established in 2011 and has since grown to achieve outstanding academic success.
Every year we attain outstanding BISE results with more than 100 students benefiting from our scholarship policy. Our graduates have secured seats in prestigious universities and are joining some of the best professions, becoming doctors, engineers etc.
Personal development is another field of interest at FGS College. The culture of our college enables students to grow in a productive and welcoming environment.
Mr.Rehmat-Ullah
Admission / Concession Policy
| S. No | Name of Class | Criteria for admission |
| --- | --- | --- |
| 1 | F.Sc | 55% marks for F.Sc Admission |
| 2 | ICS | 45% marks for ICS Admission |
| 3 | I Com | 45% marks for I.Com Admission |
| 4 | FA | 45% marks for FA Admission |
*Terms and conditions apply

Required Documents
Completed Admission Form
2 Photographs (2" X 2") of the child.
Birth certificate / B-form (Copy)
School leaving certificate (Original)
Medical fitness certificate (Original)
Proof of any chronic disability, disease or allergy i.e. asthma, polio, epilepsy etc.
N.O.C (If transferred from another board of education)
Handwritten application from parent stating whether interested in studying Cambridge or BISE.
Copy of NIC of both the parents / guardian
Previous class results.
NOTE: Admission is given on the merit of admission test, interview and completion of relevant documents. School reserves the right to refuse admission and this decision cannot be challenged.
Admission Form
Please Click Here to download admission form.
Courses
| F.Sc Pre-Medical | F.Sc Pre- Engineering | F.A | ICS | I.COM |
| --- | --- | --- | --- | --- |
Faculty List of FGS College (Boys and Girls)
| Name | Designation | Qualification | Experience |
| --- | --- | --- | --- |
| Muhammad RehmatUllah | Coordinator (Boys) | M.Sc (Chem), M.A (Pol. Sc) | 16 Years |
| Naheed Abid | Coordinator (Girls) | M.Sc (Psy) | 18 Years |
| Muhammad Raza-Ul-Mustafa | Lecturer in Urdu | M.Phil Arabic, M.A (Urdu,English,Islamiat) | 21 Years |
| Muhammad Yousaf | Lecturer in Computer | M.Sc Computer Sciences | 14 Years |
| Abdul Ali | Lecturer in English | M.A English(Literature),M.Phill Linguistics,B.Ed | 13 Years |
| Muhammad Amin | Lecturer in Math | M.Sc (Maths) | 12 Years |
| Muhammad Amir Yamin | Lecturer | M.S(Commerce & Finance), M.Com, B.Ed | 8 Years |
| Mansoor Ali | Lecturer | M.Com, M.S(Finance) | 8 Years |
| Ayesha Qaiser | Lecturer | MBA (Finance) | 7 Years |
| Hafiz Shafat Ali Sajjad | Lecturer in IS &PS | M.A (IS) ,B.ed | 7 Years |
| Mazhar Iqbal | Lecturer in Physics | M.Sc (Physics) | 6 Years |
| Saba Jamil | Lecturer in Biology | M.Phil Zoology, M.Sc( Zoology), B.Ed | 5 Years |
| Tuba Fazal | Lecturer in Chemistry | M.Phil (Chemistry) | 4 Years |
| Zeeshan Ahmad | Lab Assistant | M.Com | 3 Years |
Facilities
37 years experience in providing quality education
Experienced and professional teachers
Well equipped Science Labs and modern Computer Lab
A Fully Stocked Library with Latest Edition books
Up-to-date Curriculum according to BISE , Faisalabad
Variety of Co-curricular Activities
Separate Colleges for Girls and Boys
Amazing Cafeteria in each College
Totally air-conditioned classes
Indoor and outdoor Sports Activities
Automated web-based software so students / parents can access all information from home.
Interactive Board with touch screen and multimedia facility
Activities
Social Events
Tours
Parties (Welcome, Farewell)
Conferences
Celebrations
Seminars
Concerts
Cultural Festivals
Sports Gala
Annual Prize distribution
Qirat & Naat competition
Quiz Competition
Educational Expo Participation
Get-togethers
Rescue Trainings
Adventure Club
Outdoor, Indoor Games
Gallery