Introduction
Our purpose-built A-Level Campus has been effectively prepared with all modern requirements to assist with pathway guidance and programmes designed to meet the needs of our students. This will then enable all our students to further their studies to achieve a high level of employability in their future workplaces. Our passionate teachers have a keen interest in our student's personal development and ensure they flourish into socially responsible adults with professional skills and leadership qualities under their belt. Our graduates have joined a diverse range of proficient careers and gone on to become accomplished doctors, engineers, software engineers, scientists and so forth. Extra- curricular activities are vigorously supported, building professional skills that a classroom alone cannot always foster.
Message from Head of Campus
FGS strives to support and develop enthusiastic students and instill in them a love of learning to help them reach their potential, both socially and academically, and to embrace and adapt to a changing world. We produce high quality outcomes for our students, with literacy and numeracy the focal points of the well-rounded education FGS provides for, and prides itself upon.
Our aim has, and continues, to focus on developing character with a strong sense of self-understanding and a passion for sustained learning, ultimately becoming valued members of the global community. We are committed to helping all children reach the highest possible standards in all that they experience at FGS. The importance of partnership between home, school and community is highly encouraged as we believe this helps to create a family atmosphere. Our success is a great tribute to the efforts of our staff, pupils and their families.
Since the FGS website is an important communication tool for us, I invite our students and parents to follow our activities through the website. I hope that it will also allow other visitors of the webpage to receive information about the unique academic opportunities provided by FGS.
Message from Coordinator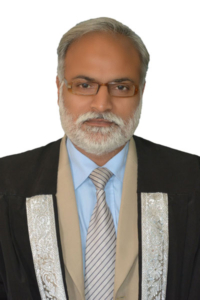 FGS A-Level Campus is one of the integrated parts of FGS Group of Schools and Colleges. The foremost feature of this Campus is that it offers an atmosphere that helps students learn the skills which are necessary in their life to pursue successful careers in Pakistan as well as overseas.
FGS is the pioneer institute in Faisalabad for Cambridge curriculum and our brilliant students achieve featuring distinctions in Cambridge International Examinations at regional and world level. Students also enjoy the freedom to express their entrepreneurial skills.
Mr. Khalid Rehman
Admissions
Age Group Criteria
| Classes | Age Groups |
| --- | --- |
| AS-Levels | 16 – 17 years |
| A2-Levels | 17 – 18 years |
Required Documents
Completed Admission Form
2 Photographs (2" X 2") of the child.
Birth certificate / B-form (Copy)
B-Form
School leaving certificate (Original)
Medical fitness certificate (Original)
Proof of any chronic disability, disease or allergy i.e. asthma, polio, epilepsy etc.
N.O.C (If transferred from another board of education)
Handwritten application from parent stating whether interested in studying Cambridge or BISE.
Copy of NIC of both the parents / guardian
Previous class results.
Note: Admission is given on the merit of admission test, interview and completion of relevant documents. School reserves the right to refuse admission and this decision cannot be challenged.
Admission Form
Please Click Here to download admission form.
Courses
| | | | | | | | | | | |
| --- | --- | --- | --- | --- | --- | --- | --- | --- | --- | --- |
| AS Class | Economics | Business Studies | Accounts | Math | Physics | Chemistry | Biology | General Paper | Law | Computer |
| A2 Class | Economics | Business Studies | Accounts | Math | Physics | Chemistry | Biology | Urdu | Law | Computer |
Faculty
| | | | |
| --- | --- | --- | --- |
| Name | Designation | Qualifications | Experience |
| Mr. Khalid Rehman | Coordinator | Msc. Economics | 24 Years |
| Mr. Nadeem Shahid | Head of Section (Boys) | M.A English | 24 Years |
| Mr. Naseer-ud-Din | Teacher | Msc(Chemistry) | 24 Years |
| Mr. Rashid Minhas | Teacher | Msc(Physics) | 20 Years |
| Mr. Safdar Ali | Teacher | MBA | 16 Years |
| Mr. Ghulam Abbas Saqib | Teacher | Msc.(Mathematics) | 15 Years |
| Miss.Razia | Teacher | M.A (Urdu) | 10Years |
| Mrs. Riffat Aftab | Teacher | Msc. Zoology | 10 Years |
| Miss.Tahreem | Teacher | M.com | 02 Years |
| Mr. Samir Ali | Teacher | LLB | 01 Years |
Facilities
Air-Conditioned rooms
Well-Equipped innovative Labs to foster creativity.
Rich Library equipped with reference resources
Availability of Interactive facilities in classrooms
Counselling Sessions conducted by officials of different universities for graduate programmes.
Different subjects related Seminars conducted by students on dynamic changes in our economy.
Splendid Cafeteria
Basketball court
Badminton Court
Football ground
Routine study cum- recreational trips
Consultancy for students to help them obtain admissions in International & National universities.
Activities
Sports
Gymnastics
Yoga
Karate
Calligraphy
Debates
Trips
Variety Show
Carnival
Concerts
Dramas
Skits
Poetry
Spring Gala
Milad
National Days Celebration
Art and Drawing Competitions
Photography Competitions
Bilingual Declamation Contest
Musical Nights
Bonfire Nights
Fashion Shows
Participation in various competitions – IKMC , IKLC, WWF , ICTI
Gallery